AllianceBernstein (Luxembourg) S.à r.l. Munich branch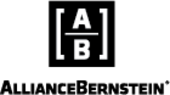 Address
Maximilianstr. 21
D-80539 München
Contact Person
Gunnar Knierim und Martin Dilg
Phone
+49 0 89 255 40 101 und +49 (0)89 255 40 103
Headoffice
New York City / Nashville, USA
Year of establishment
1967
Active in Germany since
2000
Managing director/board member
AB Europe GmbH: Martin Dilg, DBA, Managing Director; Philipp Lehner, Managing Director
Profile
AllianceBernstein (AB) ist eine weltweit führende Fondsgesellschaft mit einer breiten Palette von Anlagelösungen für Institutionen und Privatanleger. Unser wichtigstes Anliegen ist es, unseren Kunden durch innovative Ansätze dabei zu helfen, ihr Vermögen zu schützen und zu mehren. Unsere Investmentkapazitäten umfassen die wichtigsten Anlageklassen und geografischen Märkte. Dazu gehören in Luxemburg domizilierte globale, regionale und sektorspezifische Aktienfonds, Multi-Asset- und alternative UCITS-Fonds sowie Anleihenstrategien, die das gesamte Risiko-Ertragsspektrum umfassen.
Assets
600 bn USD (534 bn EUR), thereof 586 bn USD (522 bn EUR) AuM and 14 bn USD (12 bn EUR) AuA (per 31.07.2020)
Assets in the field of AI
18 bn USD (16 bn EUR) (per 31.07.2020)
Number of employees
3825 (including in the AI area: -)
Target group
Institutionelle, semi-institutionelle und Retail-Investoren wie Unternehmen, Stiftungen, Treuhandgesellschaften, Notenbanken, Staatsfonds, Großbanken, Privatbanken, Vermögensverwalter, Versicherungen, Family Offices, unabhängige Finanzberater
(Supervisory) registration at / since
Die AB Europe GmbH ist in Deutschland nicht direkt von der BaFIN reguliert. AB Europe GmbH ist ein "Tied Agent" der AllianceBernstein Limited, welche in UK von der Financial Conduct Authority (FCA) reguliert ist. Zusätzlich hat AllianceBernstein Limited einen "Passport" für Deutschland und ist auf diese Weise bei der BaFIN als "grenzüberschreitender Dienstleister (FDI) gem. Paragraph 53b KWG" registriert.
BAI-Member since
20.12.2011
back