Invesco Asset Management Deutschland GmbH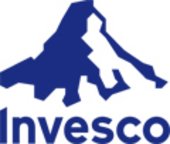 Address
An der Welle 5
D-60322 Frankfurt
Contact Person
Sascha Specketer
Phone
+49 0 89 20 60 61 15
Headoffice
Invesco Ltd.: Atlanta, USA; Invesco Asset Management Deutschland GmbH: Frankfurt am Main
Branches
Client support in over 20 countries, serving clients in more than 100 countries.
Year of establishment
Invesco originally incorporated in 1935 under the laws of England and Wales as H. Lotery & Co. Ltd.
Active in Germany since
1987
Managing director/board member
Geschäftsführer Invesco Asset Management Deutschland GmbH: Michael Fraikin, Bernhard Langer, Doris Pittlinger, Alexander Taft
Profile
Invesco is an independent investment management firm dedicated to delivering an investment experience that helps people get more out of life.

We are privileged to manage more than USD 1,367 billion in assets on behalf of clients worldwide (as of January 31, 2021).

We have:
Specialized investment teams managing investments across a comprehensive range of asset classes, investment styles and geographies.
More than 8,000 employees focused on client needs across the globe.
Proximity to our clients with an on-the-ground presence in more than 20 countries.
Solid financials, an investment grade debt rating, and a strong balance sheet.
Assets
1,367 bn. USD (AuM) (per 31.01.2021)
Assets in the field of AI
AuM in Alternatives USD 178,2 bn (per 31.01.2021)
Number of employees
8,000 employees worldwide with more than 750 dedicated investment professionals. (including in the AI area: -)
Regional focus
We offer a diverse selection of capabilities across all major equity, fixed income and alternative asset classes in both domestic and international markets, delivered through diverse investment vehicles.
Target group
Institutionelle und Privatkunden
(Supervisory) registration at / since
BaFin
BAI-Member since
01.01.2013
back