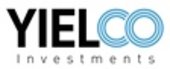 Address
Promenadeplatz 12/3
D-80333 München
Contact Person
Natalie Gnesa und Claudio Ghisu
Phone
+49 89 23 23 92 97 42 und +41 55 510 07 14
Branches
Pfaeffikon (SZ), Switzerland
Year of establishment
2011
Active in Germany since
2011
Managing director/board member
Executive Board: Uwe Fleischhauer, Börge Grauel, Dr. Armin Otterbach, Dr. Matthias Unser, Dieter Weiss; Chairman of the Supervisory Board: Dr. Peter Laib
Profile
YIELCO Investments focuses on alternative investments that generate attractive and long-term predictable income. Asset classes with stable, ongoing returns and a conservative risk profile such as infrastructure and private debt are the focal point of our service offering. In addition, YIELCO invests in the segment of private equity with emphasis on special situations such as restructuring, carve-outs and distressed debt. The focus is on achieving an attractive total return. For all product areas, YIELCO prefers smaller and mid-sized transactions, as the ratio of capital supply and demand is generally the most favourable and therefore more likely to generate attractive risk premiums. For all investment programs and investment solutions, we place importance on optimal diversification over time.All partners have well over 15 years of international experience in the field of alternative investments. YIELCO is experiencing continuous growth in all segments and services approx. EUR 5.1 billion in assets as per Q3 2020.
Assets
approx. EUR 5.1bn AuS (per 31.07.2020)
Assets in the field of AI
approx. EUR 5.1bn AuS (per 31.07.2020)
Number of employees
35 (including in the AI area: 35)
Regional focus
Europe / DACH + Global Investment-Activities
Target group
Insurance Companies, Pension Funds, Family Offices, Corporates, among others.
(Supervisory) registration at / since
YIELCO: BaFin Investment programmes in Luxembourg managed by LRI as AIFM (authorized by CSSF)
BAI-Member since
01.01.2015
back