KPMG AG Wirtschaftsprüfungsgesellschaft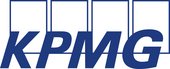 Address
The Squaire Am Flughafen
D-60533 Frankfurt
Contact Person
Maren Schmitz und Marco Müth
Branches
25 locations in Germany including Frankfurt, Hamburg, Munchich, Leipzig, Dusseldorf
Year of establishment
1890
Active in Germany since
1890
Managing director/board member
Klaus Becker
Profile
Who we are
KPMG is a network of independent member firms with about 220,000 employees in 147 countries and territories. KPMG is one of the leading audit and advisory firms in Germany. Our ambition is to explore new and innovative paths together with our clients. Our objective is to make valuable solutions for tomorrow available today. Our approach is driven, passionate and totally committed. Our experts' in-depth professional and industry knowledge reassures and guides our clients. It encourages our clients to act resolutely when necessary. We don't just show companies business opportunities. We also help them to influence developments and to achieve their growth objectives. As a firm, however, we don't just act economically, but also socially. We are committed to society and to the environment in which we live and operate. Taking responsibility in these matters, in a sustainable manner, and using our strengths for the good of the community is thus at the core of our approach and has been common practice for many years – both for KPMG as a firm in the form of its integrated sustainability strategy and for our employees through their strong personal engagement. Our products and innovations stem from the clever minds of our employees. Their diversity is the foundation of our success. To find the best talent and to give them every opportunity for a varied and tailored career, we continually invest in our HR work and in targeted training and further education.
Audit
Audit includes the traditional audit of separate and consolidated financial statements to ensure the reliability and comparability of capital market information. Furthermore, our Governance & Assurance specialists develop client-specific solutions, especially for internal audit, compliance management, forensics and sustainability management. With our Finance Advisory services, we also offer consulting for accounting compliance, finance strategy & closing excellence, alongside financial and treasury management.
Tax
Tax legalisation changes as rapidly as the business environment. Tax Services is prepared for this: whether for Groups, SMEs or private individuals – we offer madeto-measure tax advisory services. Our experts at the KPMG offices throughout Germany are extremely wellacquainted with the national environment. At the same time, we can assist our clients worldwide thanks to our integration in the international KPMG network.
Deal Advisory
Deal Advisory provides support for all aspects of a transaction or restructuring – comprehensive and always focused on value. Whether strategy or financial advisory, M&A, valuation issues, financial analysis, performance management or IPO advisory, our specialists focus on feasible measures, measurable success and the long-term perspective. In this way we help our clients to make the right decisions and realise value potential.
Consulting
Our Consulting specialists work with recognised process and technology knowledge. They support our clients with integrated solutions for financial processes, purchasing and supply-chain optimisation, monitoring and control tasks, ERP implementation, and also deal with issues on regulation and digitalisation. Naturally, this involves using all potential options from business intelligence and data analytics. To ensure that everything runs smoothly, the development of security solutions completes our range of services.
Segments
To offer our customers the best service, we pool our skills for key industries into segments: Public Sector for the state sector; Financial Services for banks, insurers and investment companies; Corporates for industry and trade; International Business for German companies with foreign ownership structures, and Family Businesses for specific issues relating to family-run businesses. In this way we can address the needs of our clients in a targeted manner.
Think globally, act locally
The world has become a global marketplace – domestically and internationally, many regions are developing with an incredible momentum. Through the international KPMG network and our 25 offices in Germany, we are always close to our clients. Even in uncharted territory, our specialists help to identify changes and trends at an early stage and to make use of cross-border synergies.
Assets in the field of AI
-
Number of employees
12.600 in Germany; 220.000 Worldwide (including in the AI area: -)
Target group
Sektoren Asset Management, Real Estate, Insurance & Banking
(Supervisory) registration at / since
-
BAI-Member since
01.01.2016
back