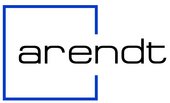 Address
41 A, avenue J.F. Kennedy
L-2082 Luxembourg
Contact Person
Henning Schwabe und Dr. Michael Daemgen
Phone
+352 40 78 78 9694 und +352 40 78 78 7745
Branches
Representative offices in Luxembourg, Hong Kong, London, New York and Paris
Year of establishment
1988
Active in Germany since
Advice of German clients since 1988
Managing director/board member
Jean-Marc Ueberecken, Managing Partner
Profile
Arendt & Medernach is the leading independent business law firm in Luxembourg.
The firm's international team of 400 legal professionals represents clients in all areas of Luxembourg business law, with representative offices in Hong Kong, London, New York and Paris.
Our service to clients is differentiated by the end to end specialist advice we offer, covering all legal, regulatory, taxation and advisory aspects of doing business in Luxembourg.
Assets in the field of AI
N/A
Number of employees
400 lawyers, of which more than 50 are German speaking lawyers (including in the AI area: 148 lawyers)
Target group
Asset Managers, Sponsors, Investors, management companies, Private Equity firms.
(Supervisory) registration at / since
N/A
BAI-Member since
01.06.2017
back