17 Capital Services Limited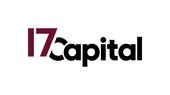 Address
Almack House, 28 King Street
United Kingdom-SW1Y 6QW London
Contact Person
Martin Munte und Dorian Vogt
Phone
+44 7435 828 832 und +44 7467 357 360
Branches
1 Vanderbilt Avenue 54 Floor, Suite 5400 New York, NY 10017
Year of establishment
2008
Active in Germany since
2011
Managing director/board member
Pierre-Antoine de Selancy, Augustin Duhamel, Robert de Corainville
Profile
17Capital provides finance to private equity funds, investors, and management companies against the net asset value (NAV) of their underlying portfolios. By transacting with 17Capital, counterparties seeking to monetise their assets can do so without having to sell them and giving up all the potential upside. Similarly, investors or management companies seeking to raise capital can avoid full equity dilution and the constraints of traditional debt.
17Capital typically invests between 10% and 65% of an existing portfolio's net asset value and will tailor its terms depending on the liquidity profile of the portfolio. 17Capital has a senior position and receives all or the majority of the first distributions until its initial investment has been repaid plus a contractual return (PIK), after which it may also receive a share of subsequent distributions, when such a structure is deemed attractive and feasible.
17Capital addresses the NAV finance market with two distinct offerings – preferred equity and credit. To date, 17Capital has raised five preferred equity funds, most recently 17Capital Fund 5 ($2.9bn, June 2021). The credit strategy was launched in 2020 and 17Capital's inaugural Credit Fund was successfully closed at its hard cap in April 2022 with €2.6bn in commitments.
Assets
USD 11 billion AuM
Assets in the field of AI
-
Number of employees
62 (including in the AI area: -)
Regional focus
Europe and North America
Target group
NAV Finance, NAV Loans, NAV Lending, Preferred Equity, Portfolio Finance, Private Debt, Private Equity, Private Credit
(Supervisory) registration at / since
UK FCA since 15/7/2008 (15.07.2008)
BAI-Member since
08.12.2021
back