Arcmont Asset Management (Germany) GmbH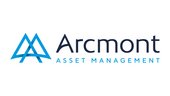 Address
Maximilianstr. 13
D-80539 München
Contact Person
Christian Roessling und Reinhard Volschenk
Phone
+49 89 203006105 und +44 20 3761 0684
Headoffice
5 Hanover Square, London W1S 1HE, UK
Branches
Munich, Germany; Stockholm, Sweden; Milan, Italy; Madrid, Spain Paris, France; New York, USA
Year of establishment
2011 (als Teil von Bluebay), 2019 (Ausgliederung aus BlueBay und Fortbestand als eigenständiges Unternehmen 'Arcmont').
Active in Germany since
2011
Managing director/board member
Anthony Fobel, Nathan Brown
Profile
Arcmont is a leading European Private Debt manager, having been a pioneer of the Direct Lending asset class in Europe. Arcmont was established in 2011 as the Private Debt division of BlueBay. Following the significant growth of the Private Debt platform, in 2019 Arcmont was spun out to become an independently owned and managed business. Arcmont seeks to provide capital, primarily loans, to a diverse range of European mid-market and upper mid-market companies. The strategy is underpinned by a highly experienced team of 34 investment professionals as well as an efficient and flexible underwriting and investment process. Since inception, Arcmont has raised c. €21 billion of committed capital from global institutions making it one of the largest Direct Lending managers in Europe. The company operates three Private Debt strategies – Direct Lending, Senior Loans and Capital Solutions.
Assets
EUR 21bn AuM (per 01.05.2022)
Assets in the field of AI
see above
Number of employees
90+ (including in the AI area: 90+)
Regional focus
Europe, Northern Europe
Target group
Institutional Investors
(Supervisory) registration at / since
FCA, Arcmont Asset Management Ltd. (30.09.2019)
BAI-Member since
01.06.2022
back