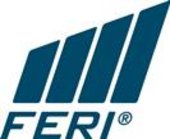 Address
Rathausplatz 8-10
D-61348 Bad Homburg
Contact Person
Marcus Storr und Ahmet Peker
Phone
+49 6172 916 3714 und +49 6172 916 3062
Branches
Dusseldorf, Hamburg, Munich, Luxembourg, Vienna, Zurich
Year of establishment
1987
Active in Germany since
1987
Managing director/board member
Marcus Brunner, Marcus Burkert, Carsten Hermann, Dr. Andreas Schmidt-von Rhein, Dr. Patrick Zenz-Spitzweg
Profile
Founded in 1987 and headquartered in Bad Homburg, Germany, the FERI Group has developed into one of the leading investment houses in the German-speaking area. FERI offers tailor-made solutions for institutional investors, family assets and trusts in the following areas:
Investment Management: institutional asset management and private wealth management
Investment Consulting: advisory services for institutional investors and family offices
Investment Research: macroeconomic forecasts and asset allocation analyses
The FERI Cognitive Finance Institute was formed in 2016. It is the strategic research centre and creative think tank of the FERI Group. The Institute focuses on innovative analyses and the development of methods for long-term oriented economic and capital market research.
FERI and MLP currently have assets of EUR 55 billion under management. A total of EUR 15 billion of these assets are alternative investments. Besides the headquarter in Bad Homburg the FERI Group has offices in Dusseldorf, Hamburg, Munich, Luxembourg, Vienna and Zurich. (per 30.06.2022)
Assets
55 bn Euros AuM (per 30.06.2022)
Assets in the field of AI
15 bn Euros (per 30.06.2022)
Number of employees
250 (including in the AI area: 46)
Regional focus
DACH region
Target group
Private and institutional investors (especially credit institutions, pension funds, insurance companies, industrial companies, church organisations, foundations)
(Supervisory) registration at / since
FERI Trust GmbH is a BaFin-regulated financial services institution with a licence for investment brokerage, investment advice, investment management, acquisition brokerage and financial portfolio management (Section 1 (1a), Sentence 2, Nos. 1, 1a, 2, 3, 11 KWG). (1998, 1999, 2007 and 2009) (01.01.1998)
BAI-Member since
01.01.2002
back