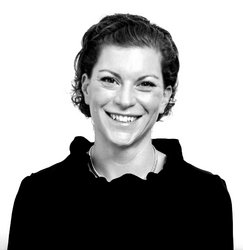 Britta Bene (Co-Chairmember) is a partner at Mainstay Human Capital Advisors, an executive search boutique specializing in private markets. Previously, she was a Partner at Indigo Headhunters, where she led the Alternative Investments practice. Her focus is on executive positions at GPs and their portfolio companies as well as institutional investors, family offices, fund of funds and placement agents. Her expertise covers private equity, private debt, venture capital, infrastructure, and hedge or activist funds. Prior to joining Indigo, Ms. Bene was a director in the German sales team at BlackRock.
Born in Hamburg, Germany, she spent almost 12 years in the USA and began her career in New York as a strategy consultant with a focus on asset management at the consulting firm Opera Solutions. In 2009 she founded a software company and later re-entered the financial business at the hedge fund Bridgewater Associates. As a member of the strategist team, Ms. Bene advised international pension funds and sovereign wealth funds on all issues related to portfolio positioning and market performance. Today, Ms. Bene lives in Frankfurt, but continues to have mainstays in both Hamburg and the USA.
Ms Bene is responsible for the departments human resources and further education.