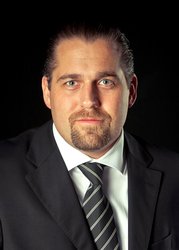 Dr. Peter Brodehser (Co-Chairman) is a seasoned illiquid asset, alternative investment, and infrastructure financier with about 20 years' international experience in the banking and institutional market. He has extensive experience in structuring transactions for institutional investors. Peter Brodehser established a new division at Talanx starting from the scratch. Talanx structured a transaction volume of over EUR 3bn in the last 5 years under his wings.

Peter Brodehser previously held positions at HSH Nordbank, Helaba and PwC gaining experience in project and acquisition finance, corporate finance and M&A. He closed various transactions in the transport, telecommunication and energy sector across Europe, Asia and the United States.

He holds an MBA degree from FOM Business School and a PhD from University of Potsdam.
Dr. Brodehser is responsible for the departments events and continuing education.