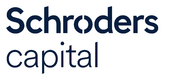 Address
Affolternstrasse 56
CH-8050 Zürich
Contact Person
Kathrin Keil und Angela Kehrli
Phone
+41 58 445 55 49 und +41 58 445 55 08
Branches
Frankfurt, London, Jersey, New York, Beijing, Hongkong
Year of establishment
1997
Active in Germany since
2002
Managing director/board member
Peter Arnold, Tim Creed, Rainer Ender, Lee Gardella, Stephen Mills, Nils Rode, David Seex
Profile
Founded in 1997, Schroder Adveq is a leading asset manager investing in private equity globally and since 2017, a wholly owned subsidiary of Schroders plc, offering specialised investment solutions which enable our clients to access select private market segments through primary, secondary, and direct/co-investments.
Schroder Adveq's client base comprises institutional investors such as pension funds and insurance companies located in Europe, North America, and the Asia-Pacific region. Many of them are repeat, long-term clients with whom the firm has developed a role as a trusted partner.
Schroder Adveq has offices in Zurich, Frankfurt, London, Jersey, New York, Beijing, and Hong Kong.

Assets
EUR 6.9 bn AuM (per 31.07.2017)
Assets in the field of AI
see above (assets) (per 31.07.2017)
Number of employees
101 (including in the AI area: 101)
Target group
Institutional investors such as pension funds, insurance companies, family offices and other financial institutions.
(Supervisory) registration at / since
FINMA (2014), SEC (15.05.2008)
BAI-Member since
01.01.2012
back