Bundesverband Alternative Investments e.V. (BAI)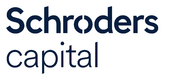 Address
Affolternstrasse 56
CH-8050 Zürich
Contact Person
Kathrin Keil und Angela Kehrli
Phone
+41 58 445 55 49 und +41 58 445 55 08
Headoffice
London and Zurich
Branches
Amsterdam, Beijing, Bermuda, Brussels, Buenos Aires, Cape Town, Copenhagen, Dublin, Frankfurt, Geneva, Hong Kong, Jakarta, Lima, London, Los Angeles, Luxembourg, Madrid, Manchester, Mexico, Miami, Milan, Munich, Nairobi, New York, Paris, Santiago, Sao Paulo, Seoul, Shanghai, Singapore, Stockholm, Sydney, Taiwan, Tbilisi, Tel-Aviv, Tokyo, Toronto, Zurich
Year of establishment
1800 (Schroders Group)
Active in Germany since
2002
Managing director/board member
Georg Wunderlin, Rainer Ender, Philipp Müller, Richard Nourse, Sophie van Oosterom, Stephan Ruoff, David Seex, Edward Smith, Maria Teresa Zappia, Michelle Russel-Dowe, Nils Rode, Peter Arnold, Peter C. Arnold, Tim Boole
Profile
Schroders Capital is the private markets investment division of Schroders, the global asset management group.
Schroders Capital provides access to a comprehensive range of risk-return profiles and sustainability and impact outcomes, under one roof and with global reach. Addressing varying needs, our strategies are designed as standalone building blocks that can be accessed through co-mingled funds, or as a part of bespoke portfolio solutions that we build for specific outcomes.
Our offering sits across the four distinct business segments of Private Equity, Real Estate, Private Debt & Credit Alternatives, and Infrastructure, with two transversal capabilities of 'Solutions' and 'Sustainability & Impact'– enabling us to combine investments into bespoke solutions for institutional and private clients and to provide access to an unmatched range of sustainable and impact investing opportunities.
The team aims to achieve sustainable returns through a rigorous approach and in alignment with a culture characterised by performance, collaboration and integrity.
Assets
EUR 88.2 bn AuM (per 30.06.2023)
Assets in the field of AI
EUR 88.2 bn AuM (per 30.06.2022)
Number of employees
750+ (including in the AI area: 750+)
Target group
Institutional investors such as pension funds, insurance companies and family offices, as well as intermediary wealth management, banks and other financial institutions
(Supervisory) registration at / since
Schroders Capital as well as all its subsidiaries are regulated by the FINMA (Switzerland), SEC (United States), CSSF (Luxembourg), FCA (UK) as well as the FSCA and FIC (both South Africa). (15.05.2008)
BAI-Member since
01.01.2012
back