Art-Invest Real Estate Funds GmbH (AIREF)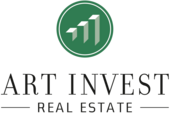 Address
Am Kabellager 11-13
D-51063 Köln
Contact Person
Dr. Sebastian Krautz und Philipp Henkels
Phone
+49 221 270579 23 und +49 221 27057960
Branches
Cologne, London, Berlin, Vienna, Hamburg, Munich, Frankfurt, Dusseldorf, Stuttgart, Nurnberg
Year of establishment
2010
Active in Germany since
2010
Managing director/board member
Dr. Markus Wiedenmann, Dr. Ferdinand Spies, Jan Dührkoop, Philipp Henkels
Profile
Art-Invest Real Estate is a long-term oriented and vertically integrated real estate investment and project development company with headquarters in Cologne. We are active throughout Europe and specialise in large-volume, inner-city regeneration schemes, commercial real estate project development, as well as the construction and operation of hotels and data centres. As regulated AIFM, we invest and increase the capital on behalf of our insitutional investors.
Assets
8.7 bn EUR (as per 31/12/2021)
Assets in the field of AI
s.a.
Number of employees
257 (including in the AI area: 257)
Regional focus
Western Europe
Target group
Institutional investors (pension funds, church endowments, insurance companies, foundations, sovereign wealth funds)
(Supervisory) registration at / since
BaFin (01.01.2012)
BAI-Member since
01.01.2019
back