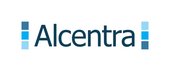 Address
160 Queen Victoria Street
GB-London EC4V 4LA
Contact Person
Silvia Mischel und Bethany Smith
Phone
+49 69 2722 3214 und +44 207 1635227
Branches
London, New York, Boston, Tokyo, Hong Kong
Year of establishment
2002
Active in Germany since
2002
Managing director/board member
Jonathan DeSimone - CEO
Profile
Founded in 2002, Alcentra is one of the largest and longest tenured European headquartered credit and private debt managers. We are the dynamic credit partner of choice, with over $42bn of AUM spanning a global expertise in Senior Secured Loans, High Yield Bonds, Private Credit (Direct Lending), Structured Credit, Special Situations and Multi-Strategy Credit. Furthermore, we are backed by the strength, scale and proven financial stewardship of BNY Mellon with $2.3tn AUM and $45tn of assets under custody.
Our core values are to provide collaborative, creative and committed solutions for our investors. We are solution providers not product driven. Testament to this is our strong support of German investors, building accretive yielding portfolios which satisfy their unique credit quality and regulatory reporting requirements. We manage over $1.6bn of AUM on behalf of investors within the DACH region.
Across all our investment strategies we employ a disciplined, value-orientated approach, overlaid with ESG assessment when evaluating individual investments and constructing portfolios. We have a highly experienced investment team of over 80 professionals based in London, New York and Boston providing in depth on ground coverage of the global credit universe.
Assets
€35,7 bn EUR (per 30.06.2021)
Assets in the field of AI
€35,7 bn EUR (per 30.06.2021)
Number of employees
182 (including in the AI area: -)
Target group
Offering Institutional, Consultant and Professional investors solutions across the Secured Loans, High Yield Bonds, Private Credit (Direct Lending), Special Situations, Structured Credit and Multi-Strategy universe
(Supervisory) registration at / since
Alcentra Limited is authorised and regulated by the Financial Conduct Authority (FCA). Alcentra Limited is a registered Investment Adviser with the US Securities Exchange Commission ("SEC")
BAI-Member since
01.07.2021
back