Mount Street Portfolio Advisers GmbH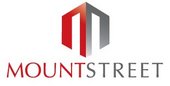 Address
Am Wehrhahn 33
D-40211 Düsseldorf
Contact Person
Ingo Wichelhaus und Erwin Hennenberg
Phone
+49 211 5402 9630 und +49 211 5402 9606
Branches
London and Madrid
Year of establishment
2014
Active in Germany since
2014
Managing director/board member
Stephan Plagemann und Erwin Hennenberg
Profile
The Mount Street Group with its 200 employees in 11 locations worldwide is one of the leading solution providers to the investment industry, delivering bespoke products for investors and lenders active in credit markets. We provide front, middle and back-office services to our clients across the entire lifecycle of an asset/loan. Our broad expertise, our reliable team of highly qualified specialists and our efficient and "state of the art" systems form the basis for outstanding services.

Our comprehensive product offering spans the entire business spectrum for our clients: From the provision of origination and due diligence services, to outsourced loan administration and facility/security agency services, to portfolio and investment management services.
The regulated business unit Mount Street Portfolio Advisers GmbH ("MSPA") has taken a leading role in winding down WestLB's € 150bn assets to date to around € 13bn but have also taken on the management of new loan portfolios in parallel, such as current surveillance and monitoring mandates for a € 13bn infrastructure and renewable energy portfolios for institutional investors.
Our team provides a full range of services, from back-office loan operations to portfolio surveillance and reporting, credit analysis of new lending opportunities, portfolio on-boarding process, loan resolutions and workouts, placement of financial instruments and valuation services for illiquid assets (e.g. Renewables, Aviation, Commercial Real Estate).

Mount Street Portfolio Advisers GmbH is authorised as a MiFID II investment firm by BaFin in Germany and passported its services throughout Europe including placement agency services.
Assets
EUR 126 bn AuM for the Group (per 19.09.2022)
Assets in the field of AI
EUR 99 bn (per 19.09.2022)
Number of employees
50 (including in the AI area: 50)
Target group
Banks, fund managers, insurance companies, alternative lenders and other investors
(Supervisory) registration at / since
BaFin (19.05.2015)
BAI-Member since
01.05.2022
back