Pantheon Ventures (Ireland) DAC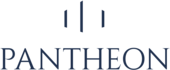 Address
Leipziger Platz 16
D-10117 Berlin
Contact Person
Ralph Guenther
Headoffice
10 Finsbury Square, 4th Floor London EC2A 1AF United Kingdom
Branches
San Francisco, New York, Chicago, Hong Kong, Seoul (Client Servicing Only), Bogotá, Berlin, Tokyo, Dublin
Year of establishment
1982
Active in Germany since
Our first German investor joined us in 2004 and our Berlin office opened in 2021.
Managing director/board member
Paul Ward, Managing Partner | Berlin Office: Ralph Guenther, Partner, Head of Continental Europe Investor Relations | Pantheon's Partnership Board ("PB") is responsible for managing the firm and is comprised of six Pantheon Partners and one representative from Affiliated Managers Group (AMG).
Profile
Pantheon is a global private markets investor with a 40-year track record and specialized strategies covering private equity, infrastructure & real assets, private debt and real estate. The firm invests across primary fund investment, secondary and co-investment programs through a range of flagship fund offerings, integrated programs and customized solutions. Globally Pantheon has a team of 121 investment professionals (as of June 30, 2022)
Primaries: Pantheon has been investing through primaries for more than 40 years and today manages $58.1 billion in primary investments.
Secondaries: With $16.3 billion and 421 transactions, we have successfully launched and executed six global secondary funds, now followed by the seventh since 2021.
Co-Investments: The strategy of our co-investment funds is to build stakes in various companies, primarily in the mid/small buyout and growth equity space together with our GPs. Through our strong primaries platform, we gain direct access to these companies and can optimally allocate our $13.4 billion in co-investments.
(As of March 31, 2022)
Assets
$87.8 bn AuM ($30.1 bn AuA) (per 31.03.2022)
Assets in the field of AI
100% (per 31.03.2022)
Number of employees
417 (including in the AI area: 121 Investment Professionals & 56 Investor Relations Professionals, as of June 30, 2022 )
Regional focus
Pantheon invests with a focus on North America, Europe and Asia, but participates in a variety of private markets investments worldwide.
Target group
Our client base is primarily comprised of public and private pension schemes, insurance companies, charities, family offices, endowments/ foundations, corporations and financial institutions. Further to our institutional clients, Pantheon also manages two publicly listed investment trusts, Pantheon International Plc (PIP) and our latest addition, Pantheon Infrastructure Plc (PINT); both of which are traded on the London Stock Exchange and are available to all retail investors.
(Supervisory) registration at / since
Pantheon Ventures (Ireland) DAC: CBI as full scope AIFM; Pantheon Ventures (UK) LLP: FCA as full scope AIFM; Pantheon Ventures (US) LP and Pantheon Ventures Inc: registered investment advisors under SEC; A full list of regulatory registrations across all geographies that Pantheon operates in is available upon request
BAI-Member since
01.01.2011
back