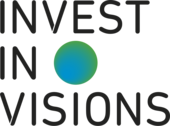 Address
Freiherr-vom-Stein-Str. 24-26
D-60323 Frankfurt
Contact Person
Edda Schröder
Headoffice
Frankfurt, Germany
Year of establishment
2006
Active in Germany since
2006
Managing director/board member
Edda Schröder
Profile
Invest in Visions GmbH is a pioneer in impact investments and microfinance. Founded in 2006 by Edda Schröder, the asset manager is responsible for assets worth EUR 1.03 billion in mutual and special funds and a bearer bond (as of August 31, 2022). The investment focus is on developing and emerging markets.
The impact asset manager provides institutional and private investors with access to investments that offer social returns in addition to financial returns and have a positive impact on society and the environment.
In 2011, Invest in Visions reached an important milestone by initiating the IIV Mikrofinanzfonds, the first public microfinance fund in Germany that is also open to retail investors. In addition to microfinance, the financial services provider is also involved in the areas of renewable energies (decentralized projects) and the financing of small and medium-sized enterprises.
Assets
1,03 bn EUR (AuM) (per 31.05.2022)
Assets in the field of AI
see above (per 31.05.2022)
Number of employees
26 (including in the AI area: 26)
Regional focus
Global: Developing and Emerging Markets
Target group
Private and institutional clients
(Supervisory) registration at / since
Invest In Visions is authorized as a portfolio management company according to §32 KWG and is regulated by the Bundesanstalt für Finanzdienstleistungsaufsicht (BaFin). (01.01.2006) (01.01.2006)
BAI-Member since
01.01.2015
back