Selinus Capital Advisors GmbH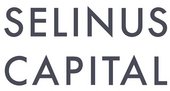 Address
Neue Mainzer Str. 52-58
D-60311 Frankfurt
Contact Person
Mathias Kulke und Valéry-Christoph Engelke
Headoffice
Frankfurt/Main
Year of establishment
2015
Active in Germany since
2016
Managing director/board member
Valéry-Christoph Engelke/Managing Partner; Mathias Kulke/Managing Partner; Dr. Moritz Weiß / Managing Director
Profile
The Selinus Capital Group is an independent placement agent for alternative funds (real estate, private equity, infrastructure, private debt) in Germany. Since inception in 2007, the group has raised more than €15 bn of equity for illiquid investments from German-speaking institutional investors.

Founded in 2015, Selinus Capital Advisors expanded the placement agency business in the asset classes infrastructure, private equity and private debt. The company provides fundraising services for international asset managers aiming to raise capital from institutional clients in German-speaking regions and is able to act as German-speaking interface between the parties.

Additionally, Selinus Capital Advisors focuses on advisory services for asset managers wishing to structure their funds to comply with German rules and regulations, thus qualifying for the German institutional investor market. Thereby, the company philosophy aims at long-term partnerships with the various asset managers.

Selinus Capital Advisors GmbH is a BaFin-authorized and regulated investment broker and is furthermore a member of BAI.

Assets in the field of AI
-
Number of employees
20 (including in the AI area: 20)
Regional focus
German-speaking regions
Target group
Institutional investors, alternative investment managers
(Supervisory) registration at / since
BaFin (20.08.2016)
BAI-Member since
01.06.2016
back