Allianz Global Investors GmbH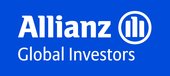 Address
Bockenheimer Landstraße 42-44
D-60323 Frankfurt
Contact Person
Dr. Florian Bentele und Claus Fintzen
Phone
+49 69 24431 2404 und +44 203246 7603
Year of establishment
1998
Active in Germany since
1998
Managing director/board member
Tobias Pross, CEO; Markus Kobler, CFO; Alexandra Auer, COO; Deborah Zurkow, Global Head of Investment Platform
Profile
We offer a diversified range of active investment strategies across four main pillars: equities, fixed income, multi asset and private markets. Our expertise covers the developed and emerging markets. We offer single-country and global strategies and thematic and sector portfolios. As a pioneer in sustainable investing for more than two decades, we develop specialist products and carry out dedicated research.
Our ultimate goal is to ensure a superior experience for our clients, wherever they are based and whatever their investment needs. Being active in everything we do is critical to achieving that aim. With the need to seek out additional sources of return becoming more pressing, active management skills are increasingly valuable today.
As part of Allianz Group, we share our parent company's focus on securing our clients' future. That means putting sustainability at the forefront of what we do more often. For more than 20 years, we have been a pioneer in sustainable investing. We proactively seek out sustainable investments that drive capital into real-life challenges and provide ways for clients to participate in the global transition towards a more sustainable world.
Assets
€ 578 bn (as of 30.6.2022). The data above has not been adjusted to reflect the transfer of the AllianzGI US investment teams to Voya IM. On 25 July 2022, AllianzGI completed the transfer of US investment teams and USD 101bn assets they manage to Voya Investment Management as part of a strategic partnership agreement, two-thirds of which are managed on behalf of AllianzGI clients located outside the US. Source: Allianz Global Investors. Any differences in totals are due to rounding.
Assets in the field of AI
EUR 97 bn (per 30.06.2022)
Number of employees
2657 (including in the AI area: 177)
Regional focus
Europe, Asia
Target group
B2B, professional investors
(Supervisory) registration at / since
BaFin
back