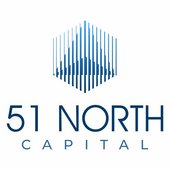 Address
Maximilianstrasse 13
D-80539 München
Contact Person
Fabian Pötter und Christian von Massenbach
Phone
+49 151 229 465 96 und +49 174 3155527
Year of establishment
2021
Active in Germany since
2021
Managing director/board member
Fabian Pötter, Christian von Massenbach
Profile
51 North Capital is a Partner-owned, regionally-focused placement agent and fundraising advisor to private market fund managers.

Established in 2021, 51 North Capital focuses solely on institutional investors in Germany, Austria and Switzerland (collectively, the DACH region), where its team brings long-standing, trusted relationships built over decades as fundraisers and investors.

Through its regional specialisation, 51 North Capital believes it can better understand its LPs' goals and preferences, and proactively partner with GPs whose products will be most attractive in the DACH market.

While its investor coverage is purposefully regional, 51 North Capital has partnered with GP clients globally across alternative asset classes, with a particular focus on Private Equity, Infrastructure and Private Debt.

Alongside its placement activities, 51 North Capital advises its GPs on market positioning, fundraising strategy and fund structuring to ensure their products are ready for successful fundraising in the DACH market.
Assets in the field of AI
-
Number of employees
3 (including in the AI area: 3)
Regional focus
Germany, Austria, Switzerland (the DACH region)
Target group
Institutional investors in the DACH region; private markets fund managers, globally
(Supervisory) registration at / since
BaFin, as a tied agent of AHP Capital Management GmbH, Frankfurt
BAI-Member since
01.05.2022
back